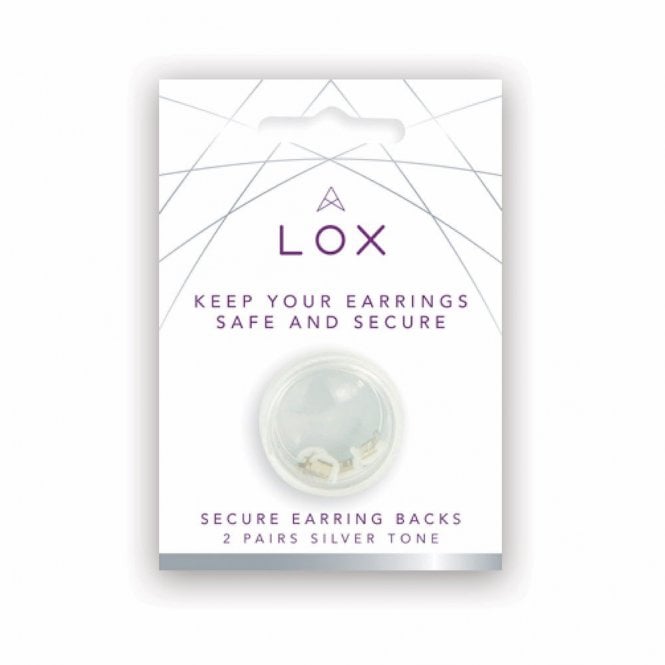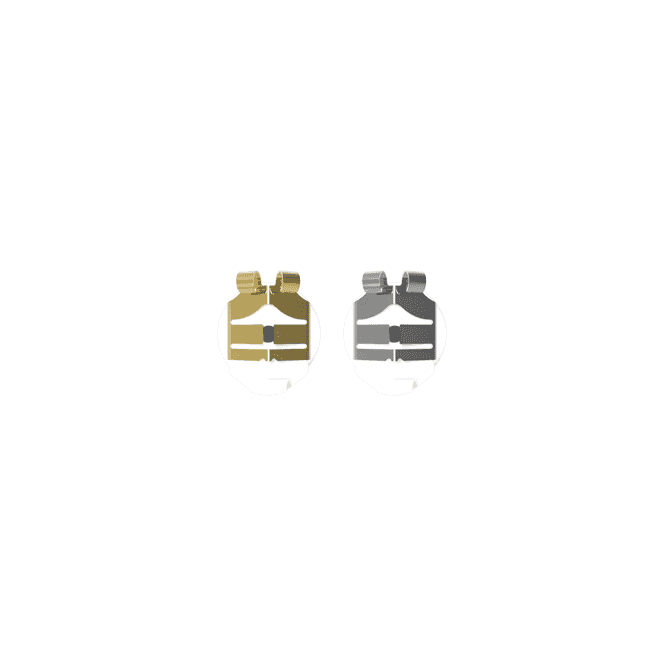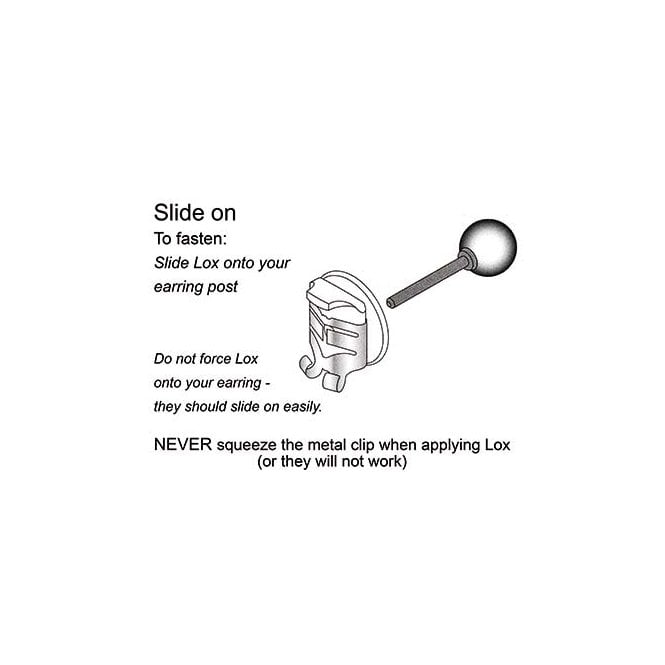 LOX Secure Earring Backs - SILVER TONE
Wear your cherished earrings without fear of losing them.
Unique secure earrings back technology gives you the confidence to enjoy your earrings wherever you go.
Why choose LOX?
Each pack includes 2 pairs of Silver Tone earring backs (

These earring backs are also available in Gold Tone

)
Hypo-allergenic - LOX has a hypo-allergenic plastic body. It is the only part of LOX that contacts your skin
Fits 99% of earrings - LOX automatically adjusts to post diameters 0.5mm - 1.0mm and lock at any depth. LOX fit studs, screw backs and swan necks
Strong and secure - can easily lift a 5lb weight and grips tighter if earring is pulled 
Durable long life - Nickle release-tested stainless steel clip for durable long life 
How to use 
Slide the LOX onto your earring post, do not force LOX onto your earring- they should slide on easily 
Never squeeze the metal clip when applying the LOX (or they will not work)

To remove
Squeeze the metal clip, then LOX will easily slide off
Before wearing, always make sure that LOX work on the earring they are to be used with. When applied correctly you should not be able to pull them off.
 * Now with grey backing instead of white, product image may differ.
LOX Secure Earring Backs - SILVER TONE
Shipping
Fast shipping
Our products are dispatched via Royal Mail Special Delivery, with no extra charge.
Order tracking
You will receive a tracking link shortly after placing your order, allowing you to stay informed every step of the way.
Get in touch
Should you have any queries, don't hesitate to contact us.